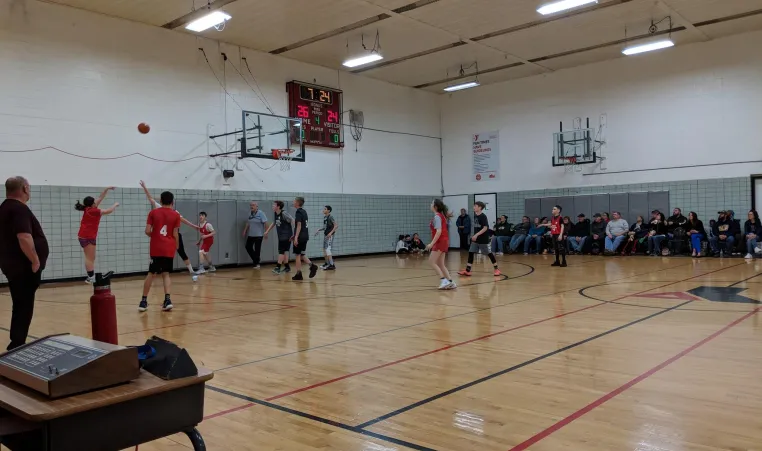 Registration is now open for the YMCA Junior High Basketball League. This in-house league for 7th and 8th grade boys and girls is open to all skill and experience levels. Games will follow OHSAA rules (with few exceptions), and teams will be chosen by the Y with no more than two players from any school basketball team on the same Y team.  Games will be Saturday mornings with practices one day during the week. The season will run in March and April.  Registration is open now through February 24, 2021. Cost is $30 for members and $40 for participants, and includes a game jersey and shorts.  Register at the Y or click here to register online.
Registration is also open for High School Basketball League.  This league is for grades 9 to 12, and is also open to all skill and experience levels.  Games are played on Saturday afternoons in March and April.  There will be no scheduled practices for this league.  Cost is $20 for members and $25 for participants.  Online registration is available here.
Finally, registration is open for Preschool Micro Sports Basketball.  This 6 week instructional program for ages 3 to 5 meets on Mondays from 5 to 5:30pm starting March 8.  Children will learn the basics of basketball through various drills and a scrimmage at the end of the season.  Register online here.
Safety is a priority here at the Y, so  all Covid rules and recommendations will be followed.  For more information on any of these programs, contact Jori at jjones@ashtabulaymca.org.